Electronic lock
For mailboxes – Wall mounted
- IDBOX is easily installed, the unit is simply mounted to the lid of the mailbox.
- IDBOX is a compact electronic lock with an easy plug & play integration suitable for use with any kind of closed box. The unit contains a lock mechanism, signal detection component and battery box..

- IDBOX is sealed with silicone gaskets and in stainless steel to withstand harsh climatic conditions.

- The body is made in ABS plastics to withstand major temperature fluctuations. The "Reading window" is made partly in transperent black plastics.

- In case of unexpected power failure IDBOX can be opened by combining your personal code and an ordinary 9V battery.
- IBOX supports NFC tags as well as mobiles with Bluetooth.

- IDBOX is able to transmit unique codes by mean of your mobile and therefore being able to grant access to any 3rd party or distributor.
Dimensions ( Foot prints / Cut out )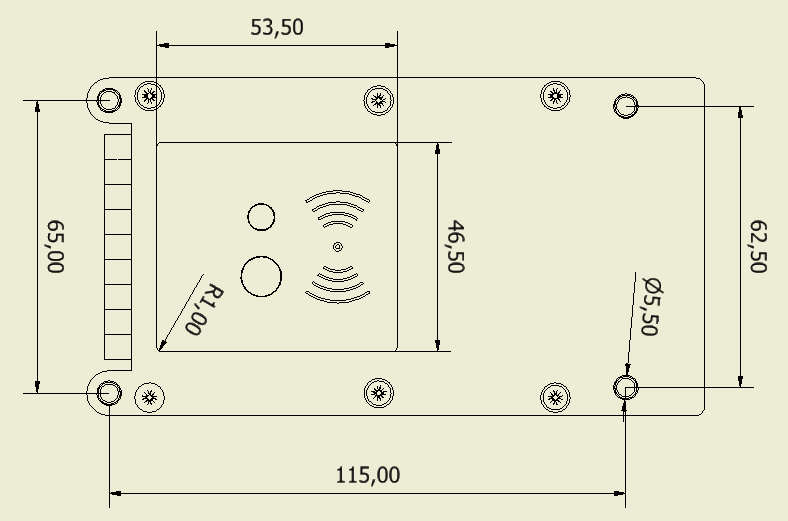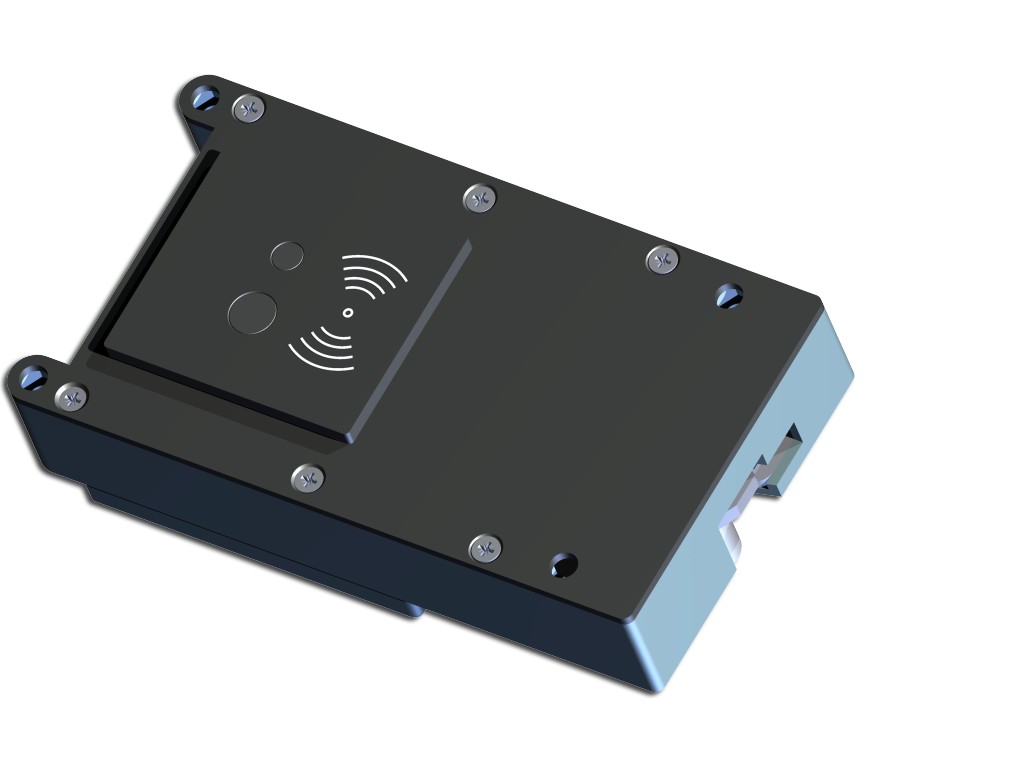 Specs
Height
36mm
Width
75mm
Length
125mm
Mounting holes
4 pcs ø 5.5
Power
4 AA batteries. (6V) Cable for power is optional.
Back up
9V battery
Lifetime battery
1,5 years by regular use.
Detection
NFC (keys) Bluetooth (Mobile)
Reading distance
NFC keys: Placed on reading window.
Mobile: 1-3 meters
Material
Plastics, Rubber, Stainless steel
Weather sealing
Silicone gaskets
Colours
Blue & black
Dimension ( Bolt )